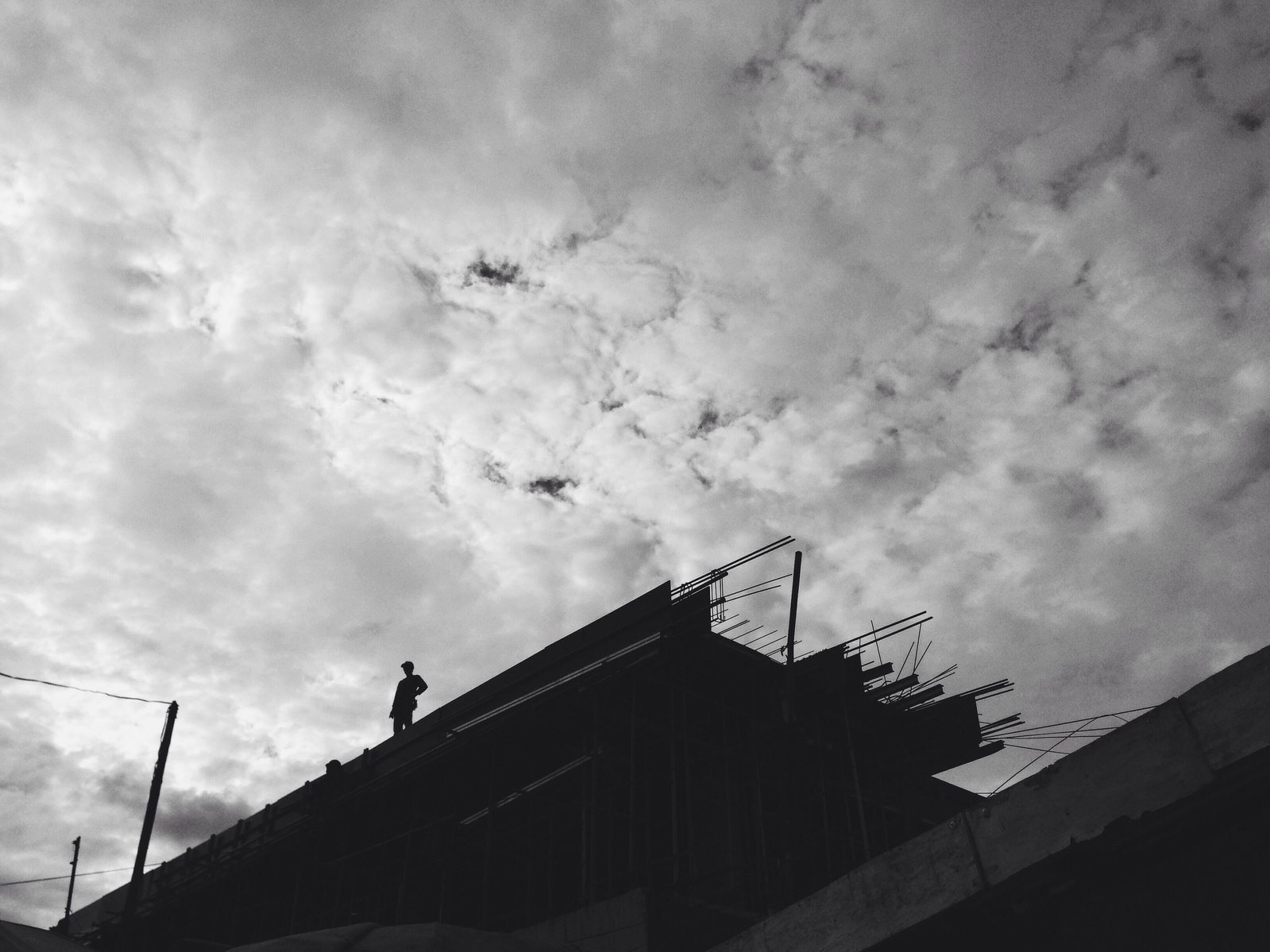 *This article was originally posted in Medium.
Last year's Meet the Streets: A Photowalk was a success. So, It's a no-brainer to do one for 2016.
It was a clear day, blue sky, and sweat running down my back as I hop into a 21B Jeepney going to Cathedral. Perfect day for a photowalk.
Last year, my goal was to capture the mundane, shoot mostly in Color, and emphasize that street photography doesn't always mean shooting in B&W.
This year, my only goal was to go back doing mobile street photography.
I haven't shot a lot using a phone ever since I got my DSLR. The DSLR may have the quality but the phone still has the size perfect for inconspicuous shots.
I was assigned to plan this year's walk from route to being the main guide. I decided that the best place to do a photowalk is in Downtown Cebu and its surrounding areas. That way we can cover more ground and save time from traveling.
Here's a map of our route: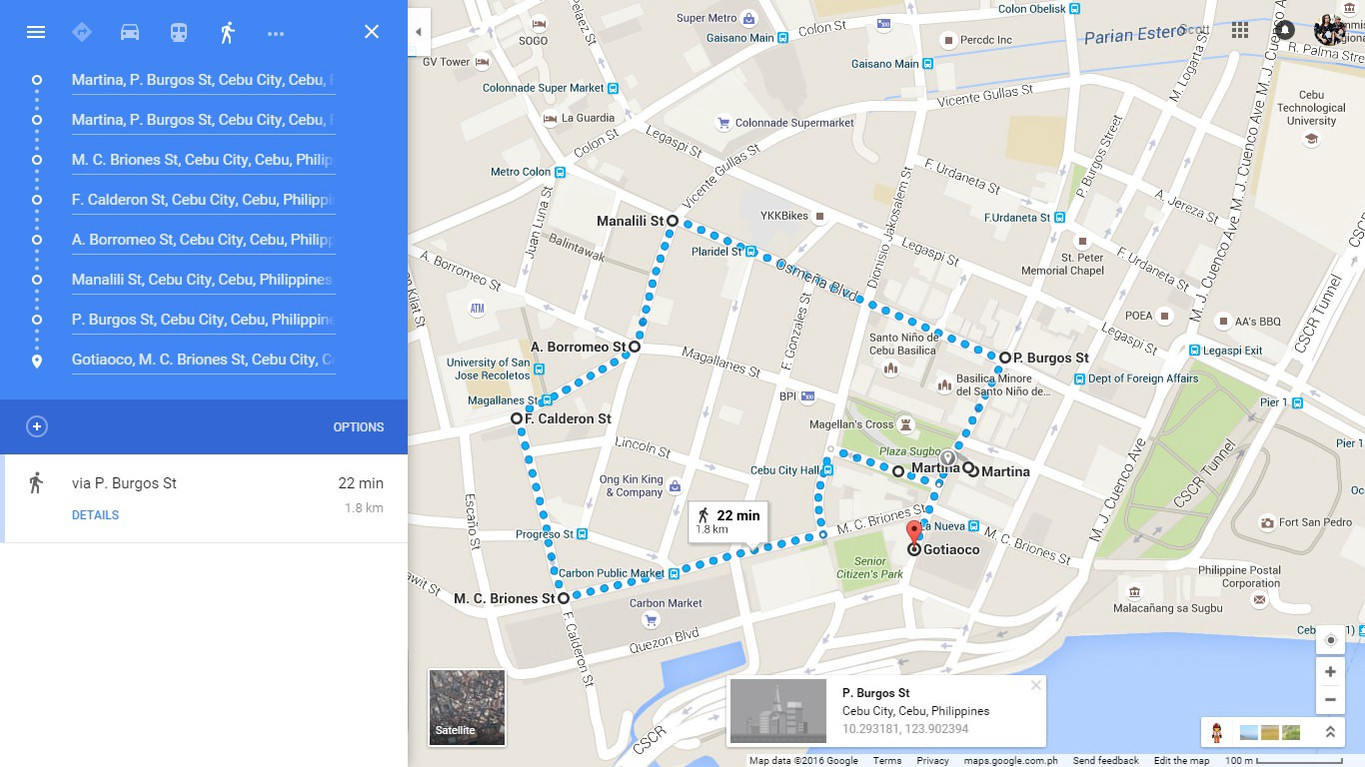 We started off at McDonald's (near Magellan's Cross) which was the meeting place, then headed towards Carbon market passing by Senior Citizen's park. We stayed there for a while to shoot scenes and different subjects before going towards University of San Jose Recoletos. Beyond this point, we made our way to the streets of Colon.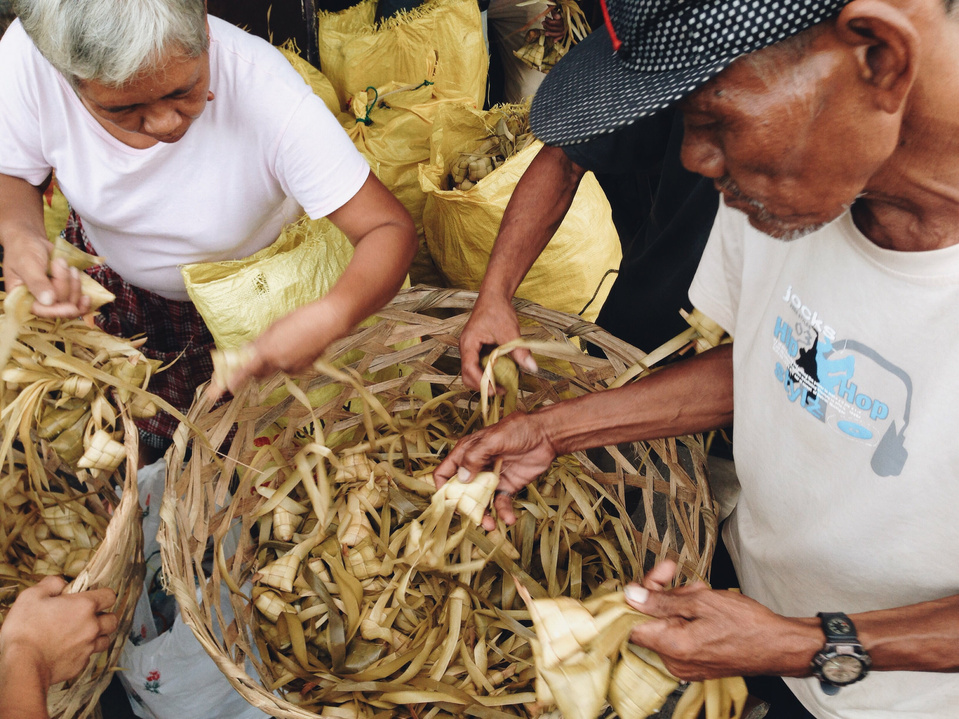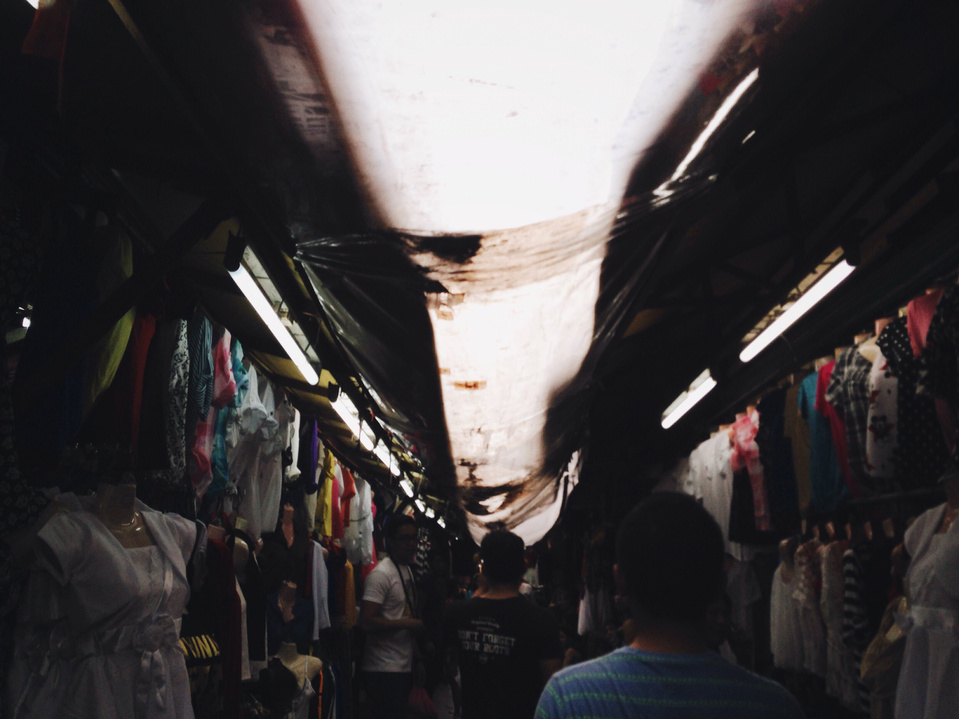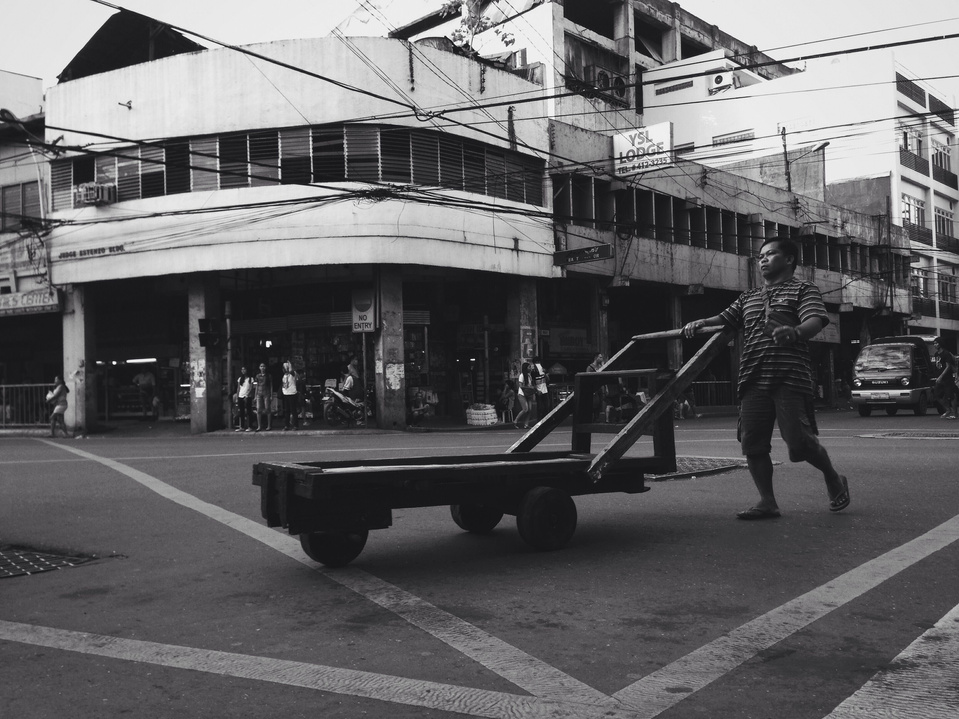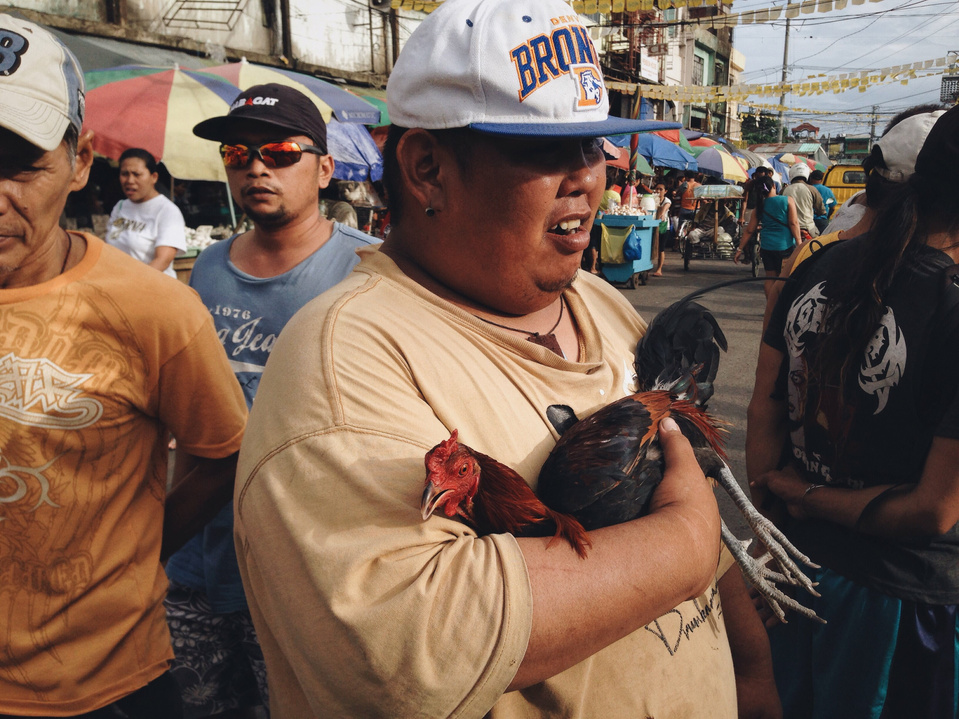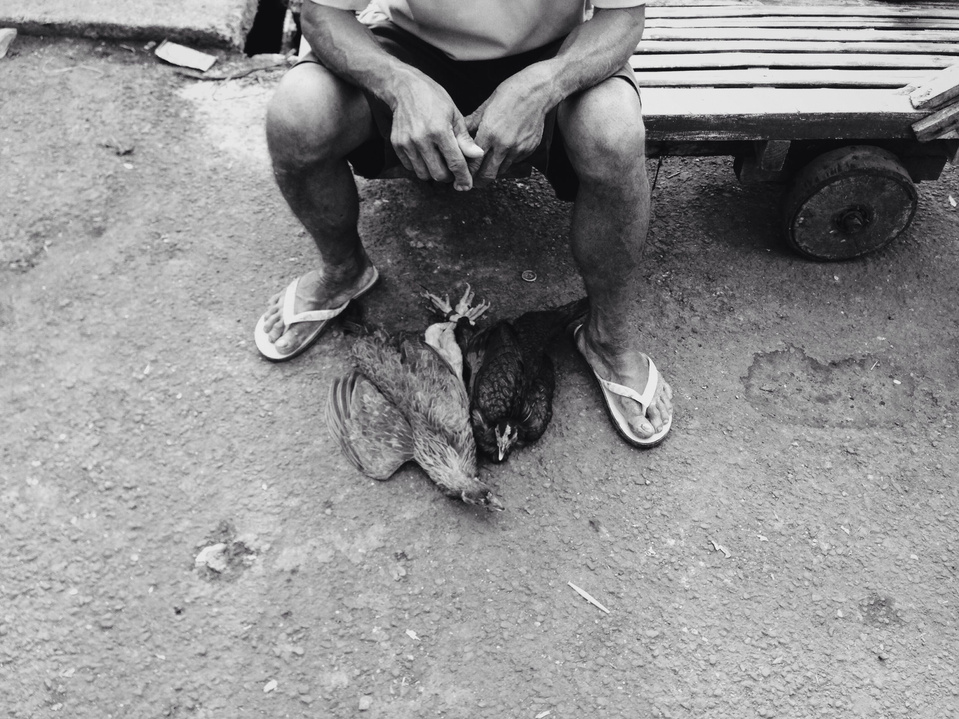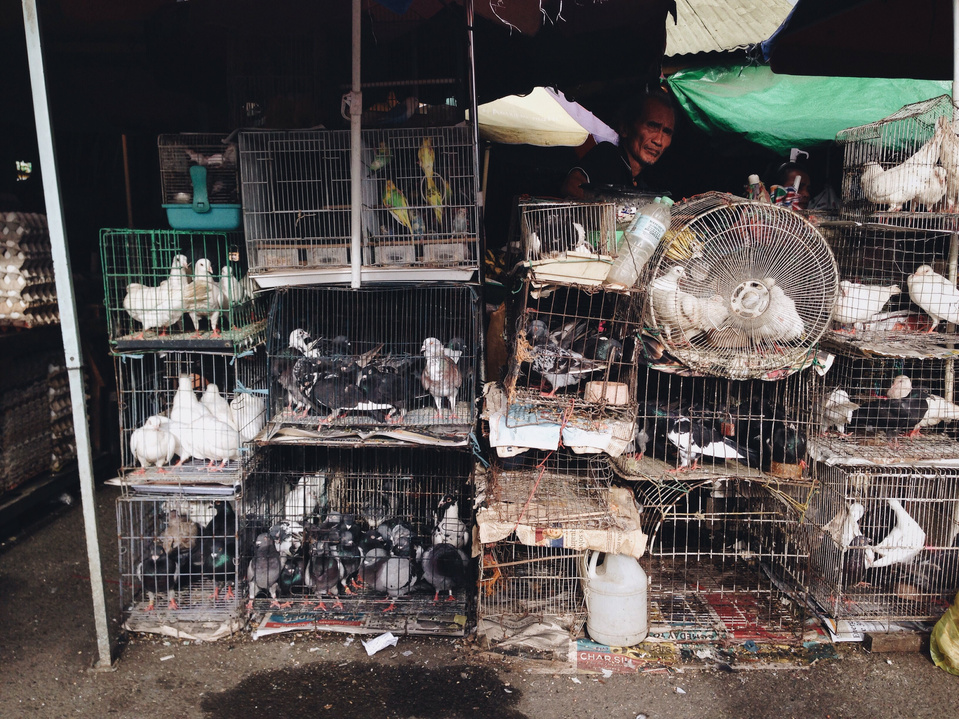 There are so many things in Colon, it's nearly impossible to think of something and not find it in there.
I learned a thing or two about stones(?) used for pa-lina and insenso. Even weird things that are supposed to be sold privately but displayed publicly.
There were interesting places along the route so I decided to make little detours just to get a few shots, like that one place called Tabo sa Banay — an alley that passes through from one street to the other, lined with clothing vendors on both sides.
We made sure to pass through Basilica del Santo Niño, before going to SRP Baywalk to conclude the walk. In my opinion, it was the best place to end an afternoon photowalk. You may not see the sunset directly, but you can still watch the sky change its colors.
I think this year's Meet the Streets was another success. Hopefully we will get to do it again.
As per Carlo of Zerothreetwo, he said he'll definitely go back to shoot in Carbon and Colon. "This feels like the real Cebu.", he said in his blog post.
Here are the rest of the photos I shot during the walk:
The 2016 edition of Meet the Streets was held on February 27th.
Cebu, Philippines | February 27, 2016
© Scott Pacaldo. All Rights Reserved.