*This article was originally posted in Medium.

Last weekend I joined Carlo, Jason, and Jake, — the ZeroThreeTwo folks — on their small event called "Meet the Streets: A Photowalk"
It was my first group photowalk for 2015, aside from the Sinulog Festival. We met at the Buena Vida Suites and started our walk at the perimeters of Capitol then made our way to the area where fruit stands pop-up on weekends. The people there were willing to be photographed compared to the ones in the small community beside Capitol, probably because they are vendors and already used to being photographed by tourists.
We spent some time there while also waiting for the others to catch up. It was around 4:30pm so the light was already in its beautiful angled rays. Together with Jason, we were the 'head of the snake' to guide the group as we go along the planned route. We went behind Cebu Doctors' University Hospital, and boy I missed eating at Tagala's Chicken and ChickenDok. Those oily drumsticks, meatballs, and ngohiongs, a few of the things I really miss back in Uni.
Anyway, we stopped at M.P. Yap Street to shoot and wait for the others. We were again treated by the glorious glimpses of light peeking above Jasmin Street right across us. I saw three people in black waiting to cross with two of them wearing a red bag and sling, right then and there a red jeep pop out along with the two red stop signal on the traffic light. I shot it right away. While waiting, I took a shot of a service truck driver sporting a ninja mask out of a t-shirt with his companion drinking a bottle of soda, like the ones they are going to deliver. I turned around and saw a kid observing us from the second floor of an establishment. Her red and pink clothing simply popped out of the earth tones around her.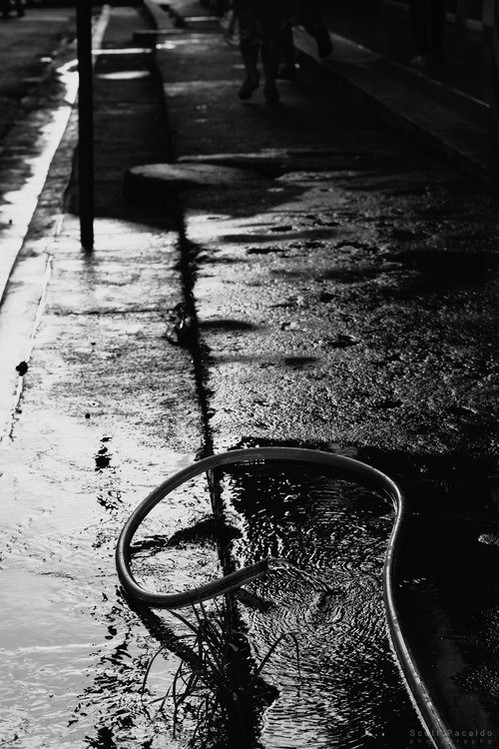 We slowly move towards Fuente Osmeña Circle as we try to catch the remainders of the 'golden hour'. I have to say that I was expecting of not getting any shots there, because ever since the place did not really appeal to me that much. I was seeing it as something boring and where local TV stations set up booths during festivals. Don't get me wrong, I love the 101-year old fountain (aka Fuente Oh) at the center which stood up the test of times even WWII. It's the park I'm not getting a vibe on. However, in this event, and with the help of the setting sun which was fortunately not yet covered by a building, made me see Fuente Osmeña Circle in a new light (see what I did there? hehe).
Some thoughts on the way I worked on this walk.
I wasn't sure at first on how I was going to shoot that day's moments. It was kind of new to me because of the time and place. I did shot some parts of the route before but not in the afternoon.
I have this habit of watching a photographer documentary a day before a shoot just to get in the mood and for inspiration. I watched "William Eggleston in the Real World". There are so many photography masters that you can only remember the popular ones, and I guess that was time for me to know another.
William Eggleston is mostly known for his color photography, in the time where color photographs treated as 'art' is 'meh' by museum curators and directors. Ernst Haas, a decade prior, held an exhibition with his color photographs.
What made Eggleston's work to be criticized that much at that time is the 'mundaneness' of his photos. To the extent where John Szarkowski of Museum of Modern Art recalled seeing a suitcase full of 'drugstore' color prints after reviewing his work, and the same person who persisted to have MoMA buy one of Eggleston's works. Whereas Haas' color photos had the 'artsy' feel to it.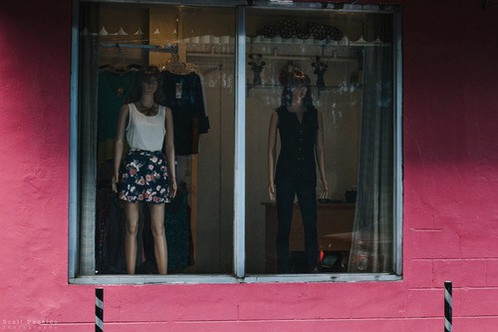 So I gave myself a challenge to include photographing the mundane even if I did not feel it. Like the photo of a pile of wooden planks draped by the shadow of a tree, a random shot of a parking space with light falling in and casting a shadow, a photo of a convenience store guard shot through the glass, or even a dress boutique's window adorned with mannequins and pink paint. I was accustomed to photographing the interesting, waiting for that moment, and yet there's this beauty in the mundane I was missing a lot on. Although not my usual interest or style, I'm looking forward of adding mundaneness in my portfolio.
I was accustomed to photographing the interesting, waiting for that moment, and yet there's this beauty in the mundane I was missing a lot on.
One also should not limit their works with black and white photography. Those two masters mentioned above already did the hard work for color photography be accepted as art for museums and galleries and not just for family albums.
So yeah, this post went on as a recap, some thoughts, to a bit of history haha. Enjoy the photos.
—-
related links:
ZeroThreeTwo's Photowalk post
Photowalk route map
read further:
Ernst Haas
William Eggleston
also posted at:
ZeroThreeTwo.com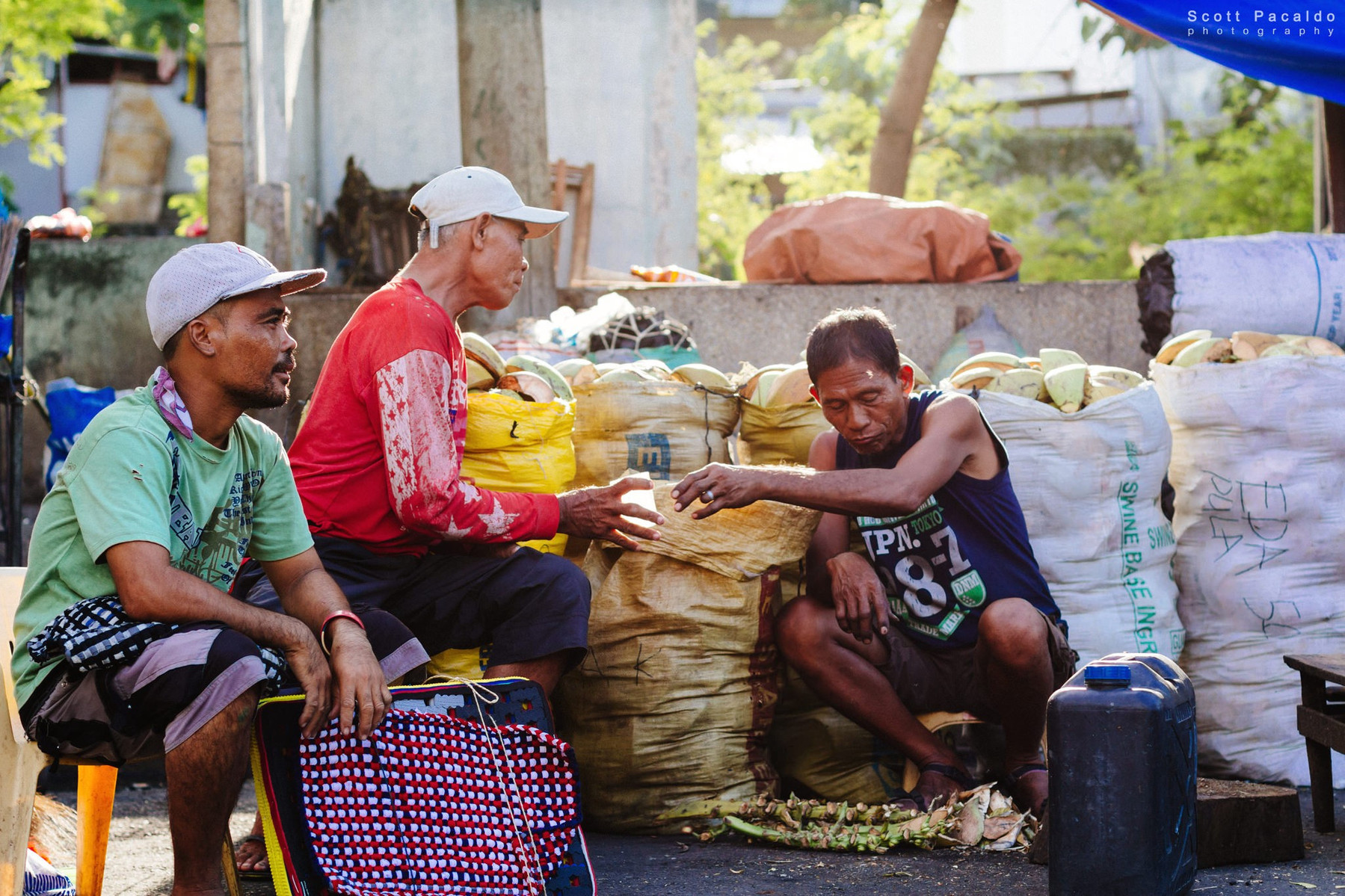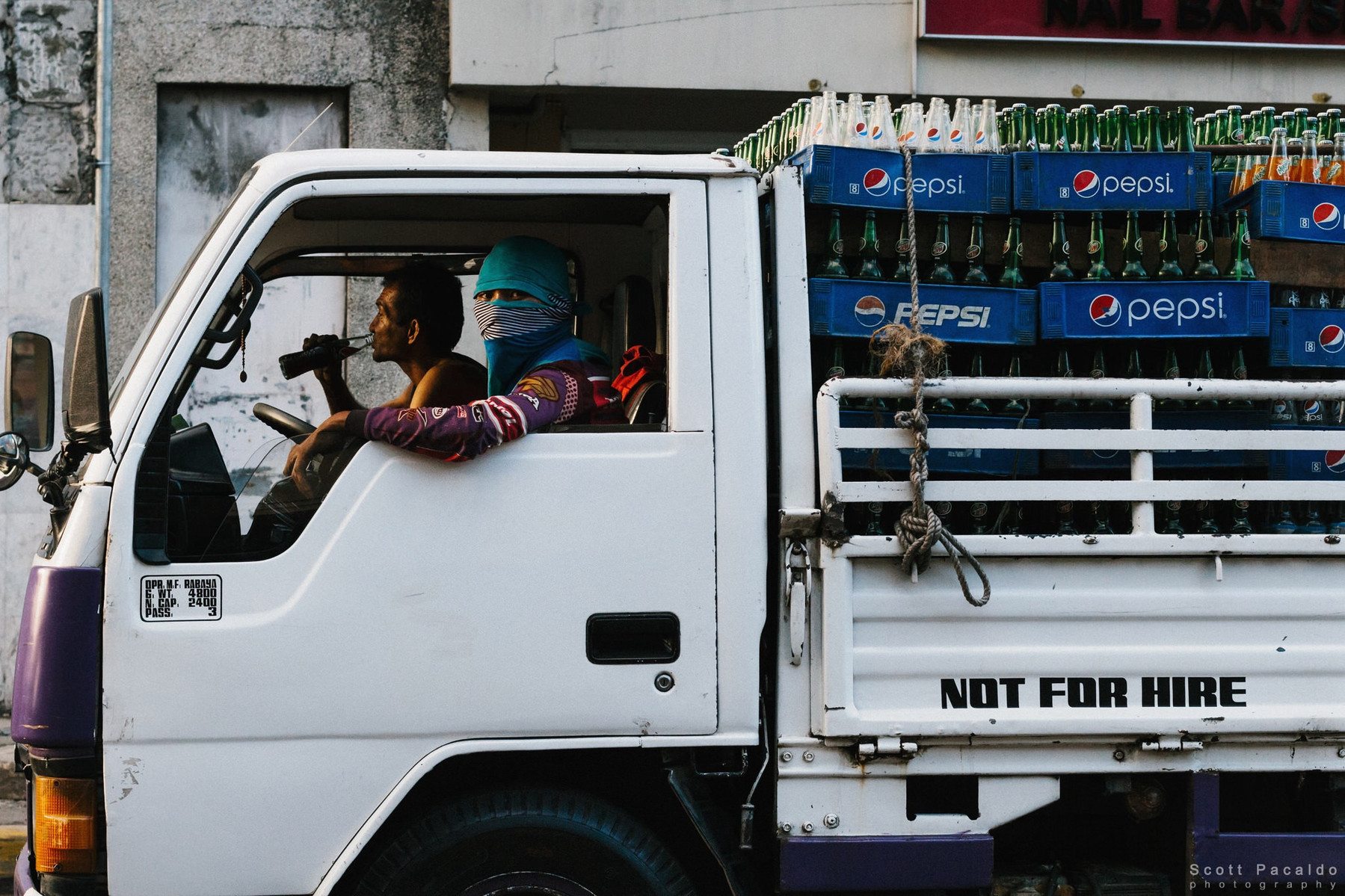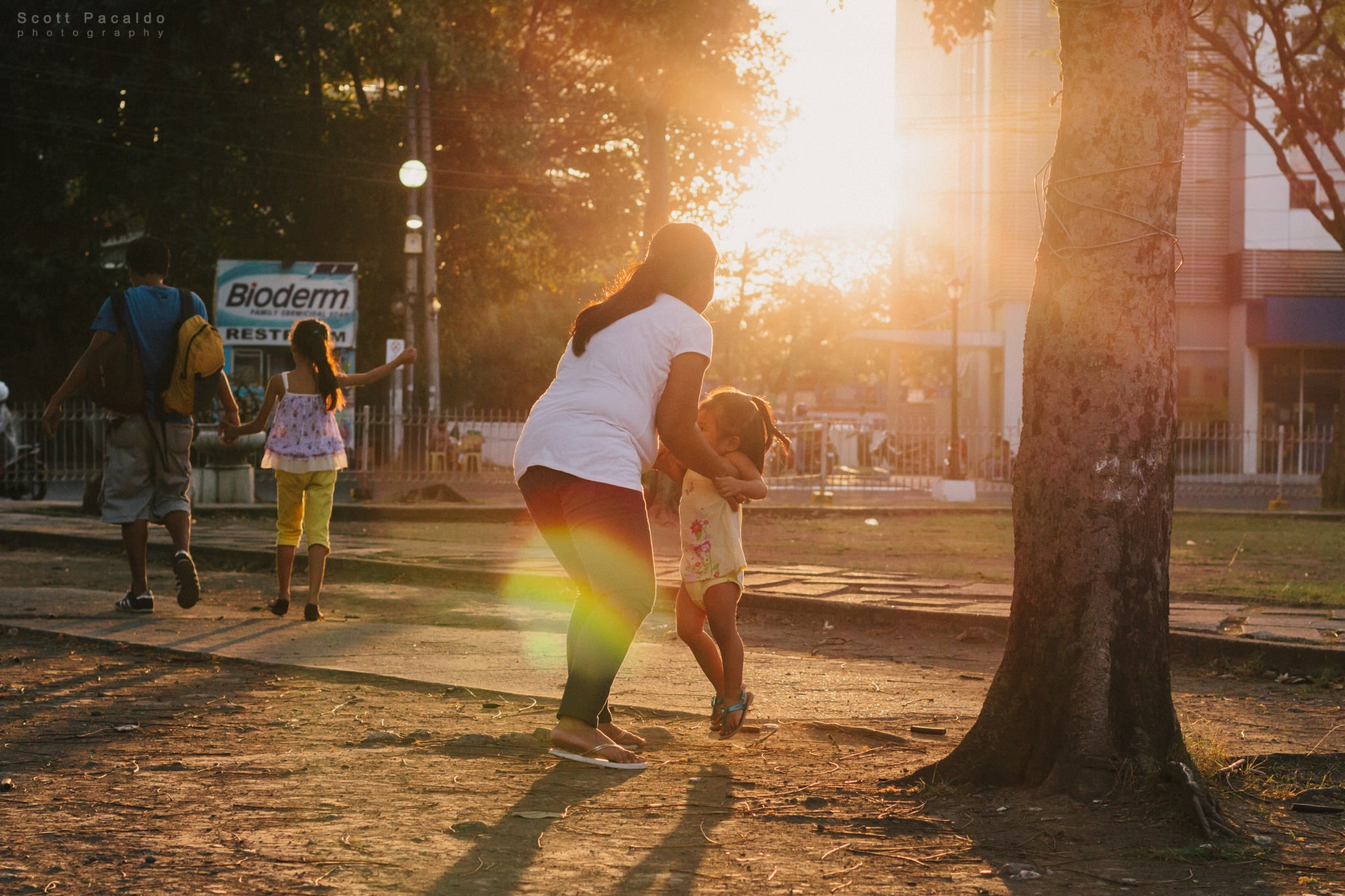 Cebu, Philippines | February 28, 2015
© Photos and words by Scott Pacaldo. All Rights Reserved.